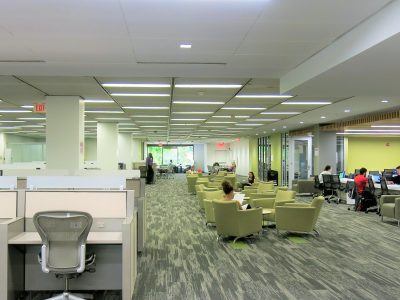 Here are 8 ways the Library can help you save cash during the semester!
Borrow your course materials from the Library! General Education course textbooks, as well as other textbooks that cost over $150, can be checked out for 3 hours from the Circulation and Course Reserves Desk on the first level. Items on Electronic Reserve can be found through the Blackboard page for your course. Learn more here.
Don't have access to the latest in technology? We've got you covered! Visit the Media and Technology Center for all of your electronic needs. There you can borrow laptops, chargers, graphic calculators, and more.
Are you and your friends planning a game night? Instead of buying board games on Amazon, borrow some modern and classic party and strategy games from our collection including Catch Phrase, Clue, Twister, and Taboo!
Skip paying for Netflix and binge your favorite show on DVD from our home collection or view videos in our streaming media collection.
Ditch that Apple Music or Spotify subscription! Our Music Library offers a variety of musical genres that you can stream online for free! Our music library also loans CDs, DVDs, and digitized sheet music for all music lovers!
The Library offers print services as well! Print your documents from our printing center on the lower level. You can also add a professional touch to your posters and presentations with help from our Makerspace! There we can assist with your poster and 3D printing. All AU Students have $25 allotted in Eaglebucks for printing needs. Poster printing is priced per linear foot according to paper size and prices range from $4.50-5.00 per foot. 3D printing has a basic printing fee of $4.00 plus a materials usage fee of $0.05 per gram.
Learn a new skill online through Lynda! Log in with your AU credentials and check out all of the online tutorials on various subjects such as software development, photography, web development, and more!
During the fall season we offer Food for Fines, where students can donate select food items to reduce fines for overdue items. Drop off your donations, save some money, and help others in need!
To find out more tips from the Library connect with us on social media!