Get Lucky with these St. Patrick's Day Titles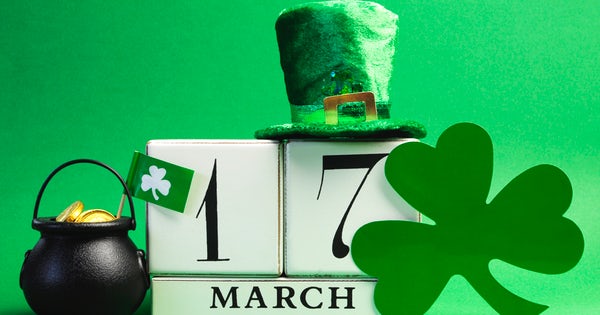 Celebrate St. Patrick's Day with these Irish themed titles in our collection.
A Handbook of Irish Folklore Dive into this collection about Irish folklore that explores traditional customs, beliefs, and culture. The book was first published in 1942 and is considered essential in Irish readings.
 The New Irish Table Make delicious recipes from this collection of recipes, from corned beef with cabbage to traditional stew. These dishes will make your St.Patty's Day party a hit.
Irish Recipes Meet Technology Cooking meets technology with Dublin based chefs Brendan O'Neil and Bryan Cleary. Stream their cooking demos for both traditional and modern recipes.
My Left Foot  Daniel Day Lewis won an Academy Award for Best Actor for his portrayal of Christy Brown, Irish painter and writer who was born with cerebral palsy and was able to type or write with the toes of his left foot. The 1989 film was adapted from Brown's autobiography of the same name.
Once Glen Hansard and Marketa Irglova star in this 2007 Irish romantic comedy about a couple whose relationship blooms in Dublin.
Leprechaun Tales  These original stories explore the fairy characters of Ireland; leprechauns, Banshees, fairies, and more.
Find these and more titles in our collection on our Pinterest page.