by Emily Walsh
Oh, it's also your birthday today? Well, that's too bad because today we're only celebrating Dev Patel.  
Known for his roles in Slumdog Millionaire, Lion, and that Avatar the Last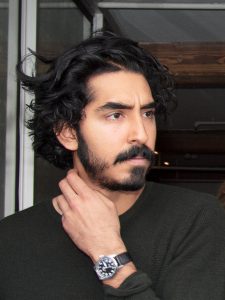 Airbender live-action remake we all collectively decided not to talk about, Patel has conquered our hearts and screens for over 10 years. Patel was the first-ever actor of Indian origin to win a BAFTA after clinching the title for Best Supporting Actor in Lion.  He was also nominated for an Academy Award and Oscar for the same role.  
Patel is set to star as Sir Gawain in The Green Knight, a fantasy re-telling of the medieval story of the same name. The movie release was postponed due to the COVID-19 pandemic, so it is unknown when Patel with grace our theatres and home televisions again.  
If you're like me, and you can't wait for The Green Knight to get your fix of Patel, here are some of his most well-known films and television series available at the AU Library you can watch to celebrate his birthday: