by Kevin Yates
Happy Birthday to Judi Dench!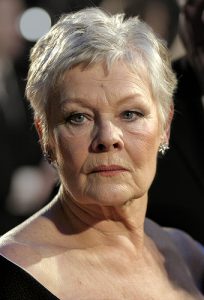 Happy birthday to Judi Dench! Born December 9th, 1934, Dench grew up drawn to theatre performance in small-town England. Her achievements include multiple BAFTA nominations and awards and even an Oscar win. She has been in many films and other productions, creating a long resume of theatrical performance. Most recently, her role in the infamous (for better or for worse) movie Cats has placed her back into the spotlight of modern-day Hollywood and even the front page of many memes.  
Dench has a wide variety of performances that appease those looking for a wide variety of films and other productions. She is one of the most prolific British women in Hollywood and the British acting scene. Whether it be her role in the James Bond films or more obscure productions like The Best Exotic Marigold Hotel, she has a long resume and is a fantastic example of talented actresses. Celebrate women in Hollywood and watch some Judi Dench films from our very own collection.
Skyfall (DVD 5001)
Chocolat (DVD 7736)
Philomena (DVD 11312)